Forget about kettles! Malaysia levels up with Hot Water on Tap! - News Hub Asia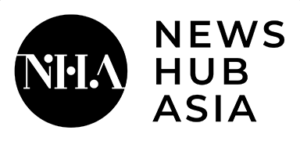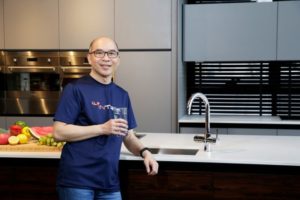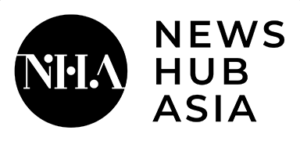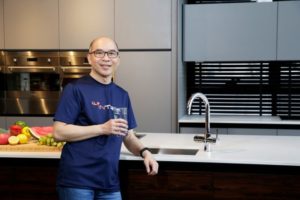 Source: News Hub Asia
Intrix Group (Intrix), one of the top hydro and thermal technology companies worldwide,
announced the launch of their consumer segment, Intrix Lifestyle with Malaysia's first
instant purified boiling water tap, Intrix Reinz Plus.
Proudly Malaysian designed and made, the Intrix Reinz Plus is thoughtfully packed with
innovation, including the use of their patented titanium inner core; this unit sits under the counter which frees up valuable space on the kitchen countertop. Two tap designs with colour options of chrome or matte black, serve to complement your kitchen faucet or replace it completely, for an even sleeker countertop.
Halal certified by the Korea Muslim Federation and recognised by Department of Islamic Development Malaysia (JAKIM), it is a must have for modern kitchens to speed up cooking, drinking and sterilization. When Intrix decided on a drinking water solution for home use, they wondered, how do we make it desirable for people now? "When we (at Intrix) studied modern kitchens, we saw integration everywhere. How do we make as many things as 'invisible' as possible while having more functions than the conventional?," reminisces Mr. Tee Tone Vei, Managing Director of Intrix Group.
"We develop products with our own usage in mind, and for Intrix Reinz Plus, we spent 3
years in research and development (R&D) creating a product that is aesthetically pleasing,
energy saving, environmentally friendly, with easy maintenance and the highest safety
standards – design meets function," elaborates Mr. Tee.
"What gives us the competitive edge amongst worldwide competitors is the
extensiveness of water purification we provide alongside key safety measures. One of
which is the use of our patented titanium inner core (heating element) which prevents
any heavy metals leaching into drinking water, and eliminates any worry of rust or
limescale forming," he added.
ELIMINATES 99.99% OF BACTERIA & VIRUSES; ANNUAL FILTER CHANGE
'How do we reduce the number of filter cartridges entering landfills and still purify water
thoroughly?' the Intrix engineers asked themselves. With that thought in mind, they
created the 3-stages nano filter cartridge which consists of sediment filters, activated
carbon block filters and nanofiltration membranes. Only requiring a hassle free
do-it-yourself annual change (or as per the filter alert system), microbes as small as 10
nanometer and 99.99% of bacteria, algae and viruses are effectively removed while
preserving the water's natural minerals. Drink straight from the tap!
INNOVATION FOR ENERGY OPTIMISATION
Which is more energy efficient? Boiling water using an electric kettle or using Intrix Reinz
Plus? With in-built Eco mode, users can save up to 70% of energy consumption in
comparison! Typically, one would boil a full kettle even if they only use a single mugful,
this is extremely inefficient. In contrast, the Intrix Reinz Plus helps to save and retain hot
water for constant use while only requiring minimal energy. Additionally, no energy is
required in providing ambient water. Adding to energy efficiency is the Smart Eco mode
feature, which allows users to pre-programme the unit to be on 'sleep mode' nightly, and
can easily be 'woken up' to facilitate any hot water usage, then it automatically returns to
'sleep mode'.
MULTIPLE SAFETY FEATURES
Worried the hot water will sputter out of the tap? That has been solved with an automatic
temperature and altitude calibration. Meanwhile, the tap is heat-proof to the touch, and
an advanced child-proof push-to-activate system prevents children from accessing
boiling water without supervision. Intrix Reinz Plus is tested, inspected and approved by
SIRIM for water and electrical safety requirements. It also satisfies the same per European
and UK standards, the strictest in the world.
NEATLY DISGUISED ON YOUR COUNTERTOP
The Intrix Reinz Plus features two options of tap designs, in either chrome or matte black. The 2-in-1 tap is typically installed to the side of the main kitchen faucet and supplies free-flow of purified hot or ambient drinking water. The duo tap can also be upgraded with a font to create a sleek beverage station suitable for home and office use. The 4-in-1 tap however replaces the typical kitchen faucet altogether by additionally providing regular hot and ambient water to your kitchen sink for washing.
Intrix Reinz Plus is available nationwide with complimentary installation. For more
information, visit Intrix's official website at www.intrixreinz.com.my, facebook page
@IntrixReinz or instagram page at @IntrixReinz. Prices start from RM3,388.00.