Assure+ Commercial Filter
"Undoubtedly better flow, better efficiency"
ASSURED
GREAT WATER
for better food service
When it comes to brewed coffee, water makes up more than 98% and it is absolutely critical for
commercial settings, not only affecting beverage flavor but also ensuring that your equipment
lasts a long time.
Product Features & Benefits
Ultralong Lifespan
17" height cartridge with filtration lifespan up to 160,000L
Improved Taste
Removal of unpleasant odour, chlorine, chloramine for better taste water and beverage.
High Flow Rate
Increase efficiency for faster food service application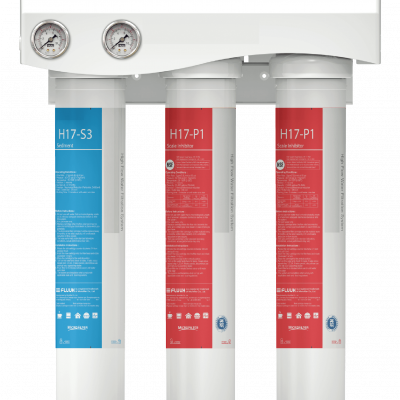 3-Stage
Purification System
DS Carbon Prefilter
Removes dust, sediments & bigger particles
Activated Carbon Block (0.5micron) with Scale Inhibitor
Removes cysts, unpleasant odour, chlorine, chloramine, trihalomethane, VOCs and heavy metals.
Build-in Scale inhibitor to reduce scale formation hence ensure longer lifespan of filter and kitchen equipment.
Quality Certification of
Our Filter
Best In-Class Performance and Services
Intrix Group Is Established Worldwide
We are a global company at the forefront of the renewable energy sector